Starting in the US, Black Friday and its smaller sibling Cyber Monday have become a worldwide phenomenon. Consumers around the world expect sales from smaller and larger businesses, and for you, it presents an excellent opportunity for a boost in sales. So, how can you make the most of this excitement and hype for your business?
Social media is an excellent place to start. This is one of the best channels of communication you have directly with your customers. Here are 7 social media tips for Black Friday and Cyber Monday to help your business.
Be prepared
The Black Friday and Cyber Monday weekend is a big one – regardless of whether it's in-store, online, or both. So to help you weather the storm, take a lesson from Scar in the Lion King – be prepared.
Start by pre-planning and scheduling your content. Decide early what offers you'll have (if any) and when you'll promote them. This will save you time on the day to answer customer questions and take on other tasks on the day.
Next, uniform your messaging across your platforms, website and email marketing. This makes it very easy for your customers to stay in the loop with your offers and plan their shopping. Whilst you might not reveal your offers immediately, simply letting your customers know that you will have offers is important.
Finally, make sure to have tech support ready to go for your website. High traffic can sometimes cause issues and you don't want this to impact your sales. Should you have any issues, whether technical or with stock, be sure to communicate this on your social channels and keep customers up to date.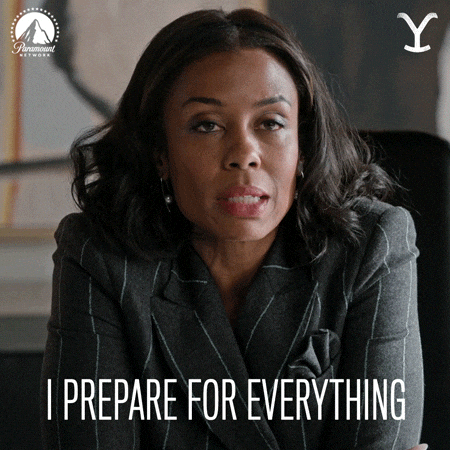 Ready to Sell, Ready to Serve
You'll be forgiven for thinking that Black Friday is all about sales. With so many people looking to make purchases, and fast, many customers are going to have a lot of questions. Be on deck, ready to respond to these questions or comments so you can deliver excellent service to your customers.
Not only will this encourage sales, but it will also build trust with current and future customers. The relationship you have with your customers is key to the success of every business, so use social media to help with this process as much as possible.
Create Buzz, Start Early
Spread the word. Across your various channels and your website. Let your customers know that you'll have deals so they can take note. You don't have to tell them every offer you'll have immediately, so give yourself some time to build some hype. Tease your audience with small reveals and countdowns and this will generate excitement. Another trick is to offer early access to people who sign up for a newsletter or some other form of regular marketing opt-in. This way, you'll build a base of leads and generate interest in your offers and your audience will need to keep checking your socials and website to see your offers as well.
Use Social Media to your Advantage
Make sure you take advantage of the tools social media has on offer. Make full use of Hashtags like #cybermonday or #blackfriday, to ensure you're staying in the conversation during this time.
Another tool to take advantage of is the Instagram store. If you can, have your products available to purchase through this service. Once people engage with your great content, if they can make a purchase without leaving the platform, it makes the purchase process much smoother and convenient. Plus, one less step allows for more spontaneity and less hesitation.
Consider creating special posts or content for social media to excite your followers too!
Cyber Monday
There's no doubt that Black Friday is the main event, however, don't ignore the chance to take advantage of Cyber Monday. Use it as an opportunity to extend any Black Friday offers, start new promotions on different products or drop surprise last-minute sales and deals.
Gift Guides
Many consumers use Black Friday and Cyber Monday as prime shopping for Christmas shopping or upcoming birthdays and occasions. Buying gifts is never easy, so why not take the guesswork out of it by providing gift guides?
This could be a blog post or perhaps an image or graphic you can share on your social media channels. Help shoppers by choosing the best products for them, all from your range of course.
Do or Do Not?
Finally, it's worth mentioning that you don't have to participate in Black Friday or Cyber Monday. These days are all about consumerism and if that doesn't fit in with your business or values, don't be shy about it. If you are opting out of these events, make sure to communicate the reasons why to your followers. They will likely support your stance and this will build loyalty and trust with them.
So, there you have it. Follow these tips and you'll be able to get the most of the Black Friday and Cyber Monday weekend! Should you want further help and insights, why not get in touch with us?